Published 12 December 2017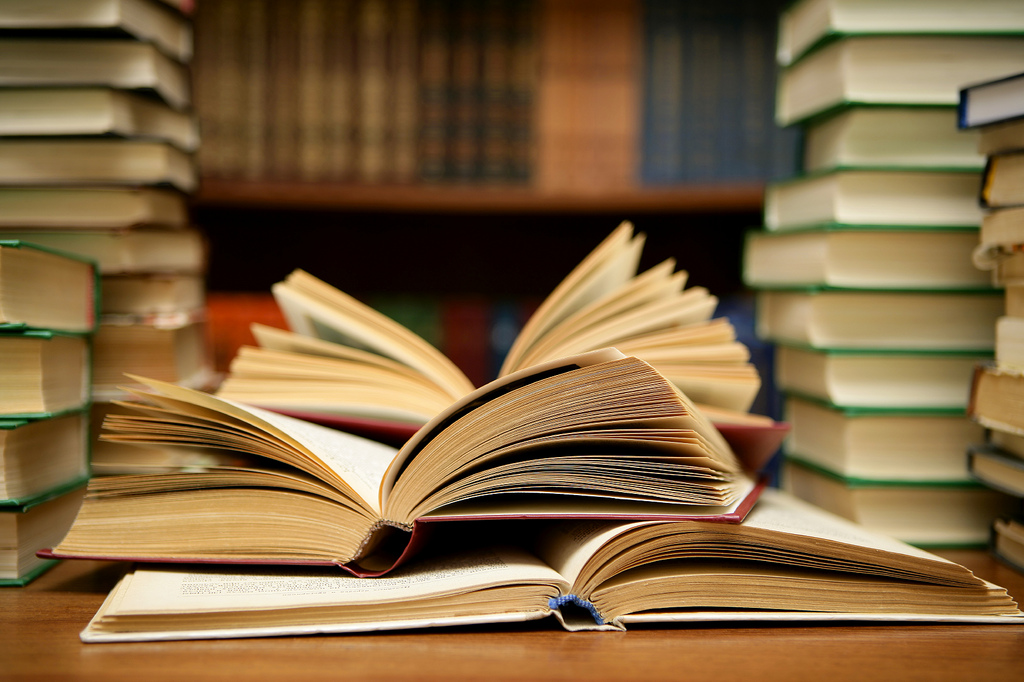 A consultation is being launched to give residents an opportunity to inform the Council's proposed new opening hours at West Dunbartonshire libraries.
The Council is considering introducing a new timetable that better matches resident demand, and removes current inefficient opening times – such as Saturday afternoons – when branches are poorly used.
The move is necessitated by the high employee costs of the current library service, and because the some of the savings could be used for a much-needed £421,000 investment in branches. This would be spent on a range of areas including renovating our children's areas, improving book display areas, and creating more welcoming help desks and general environments.
The new timetable (shown below) would see all eight branches remain open and provide a total of 248 hours per week of service. It would also allow key services such as Bookbug, employability sessions and Code Club to continue.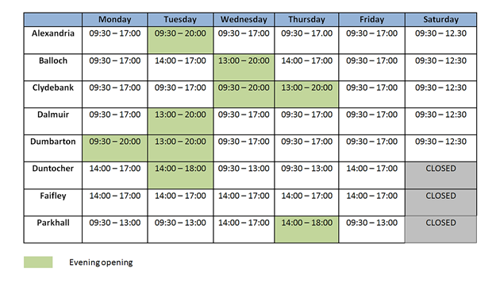 Councillor Ian Dickson, Convener of Corporate Services, said: "This consultation gives our residents a chance to say if the new timetable fits with when they typically visit their library. If it doesn't we want to look at that to match opening hours to where the demand is.
"We asked officers to consider a new timetable that minimises disruption to our existing key users and groups, and this proposal is what they believe fits the best. We look forward to hearing from library users now so we can take steps to refine it further where necessary.
"There's no doubt that we need a new timetable. The existing one is more than five years old, expensive to operate and leaves branches open at times when they are barely used. This proposal retains all eight branches across West Dunbartonshire and creates savings which can then be reinvested to improve the branches and the experience for our residents. That is a sensible and positive approach to take."
Councillor Iain McLaren, Depute Convener of Corporate Services, said: "I hope residents take this opportunity to help us agree the best timetable possible for their needs. That way we can minimize disruption and hopefully agree a major investment programme that will make our branches modern and attractive places to visit."
The consultation will start on Tuesday, 12 December and run until Thursday, 28 December. Residents can give their views by filling in the survey at WDC Libraries Timetable Survey or by visiting their local branch.
The result of the consultation will be presented to the Corporate Services Committee in February 2018.