Leave site to cover your tracks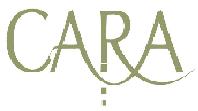 Workers who are supporting women and their children who may be affected by Domestic Abuse can speak to a CARA worker for information on the referral process.  CARA seeks to empower women and encourages workers to support their client to make a self-referral.  Please download the CARA information leaflet to give to your client or contact: Tel: 01389 738595/738664 for leaflets.
VAW National Training Resources
The online resource supports the work of the Scottish Government tackling violence against women and ensuring staff in relevant agencies are trained to respond effectively. The website is maintained by the Women's Support Project.
Glasgow Women's Safety Support Project has a series of 5 Booklets aimed at those who care for, work with or support young people. The booklets each focus on a different concern within sexual exploitation and provide key information, back ground reading and also ideas on how to discuss these some times sensitive and controversial issues.  They are free to download from Women's Support Project.
WDVAWP can arrange and deliver training and information to agencies, colleges, universities and community groups on a range of violence against women issues including access to a pool of national trainers.  Training can be tailored to the specific need of your agency or group.
WDVAWP can provide leaflets in a range of languages and have access to resources on gender based violence.  Access to the resource library is by request and appointment only.
For further information go to Violence Against Women Partnership or call 01389 738680 and speak to a number of the team.  
Useful documents