Accessing and Exploring Our Heritage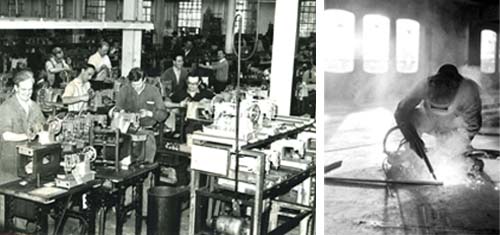 West Dunbartonshire Council's Libraries and Cultural Services secured Heritage Lottery Fund funding to undertake a project focusing on the industrial heritage of West Dunbartonshire. 
Working with students and staff from West College Scotland's Clydebank Campus staff and volunteers recorded oral history testimony of local residents who were willing to share their experiences in local industry.  Over the course of three years interviews were carried out across the area, with students creating a short film using clips from many of the interviews. This video can be viewed below.
Full interviews are now held in West Dunbartonshire Archives and  can be viewed by appointment.  
If you would like more information about this project initial contact should be made with Andrew Graham, Collections Officer:
Tel: 01389 772149

Email: andrew.graham2@west-dunbarton.gov.uk