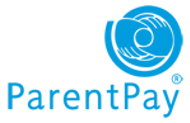 We are currently introducing the ParentPay online payments system as a pilot across 6 West Dunbartonshire schools.  The schools are:
Bonhill Primary 
Christie Park Primary
St Mary's Primary (Alexandria)
St Ronan's Primary
Our Lady and St Patrick's High School
Vale of Leven Academy
Benefits of ParentPay
enables you to pay for school meals and other items such as trips and clubs 

online by debit or credit card

offers a highly secure payment site
gives you a history of all the payments you have made
allows you to create a single account login for all your children that attend a school making use of ParentPay
shows you all items available for payment relevant to each of your children
emails a receipt of your payment
offers you the ability to set automated email or text payment reminders
Create an account
If you haven't already, create an account with our website.
Keep your username and password created above.
Your school will send an activation letter to you explaining how to use your account to access ParentPay.
Already activated your account?
Further information
If you need help with your ParentPay account you can:
Ask at your school office.
Read the FAQs on the ParentPay website.
Security
ParentPay will never ask you to for confidential information like passwords or card numbers. If you are contacted by someone claiming to be from ParentPay, call them immediately on the number below.