Period protected during Covid 19 - Access to free sanitary products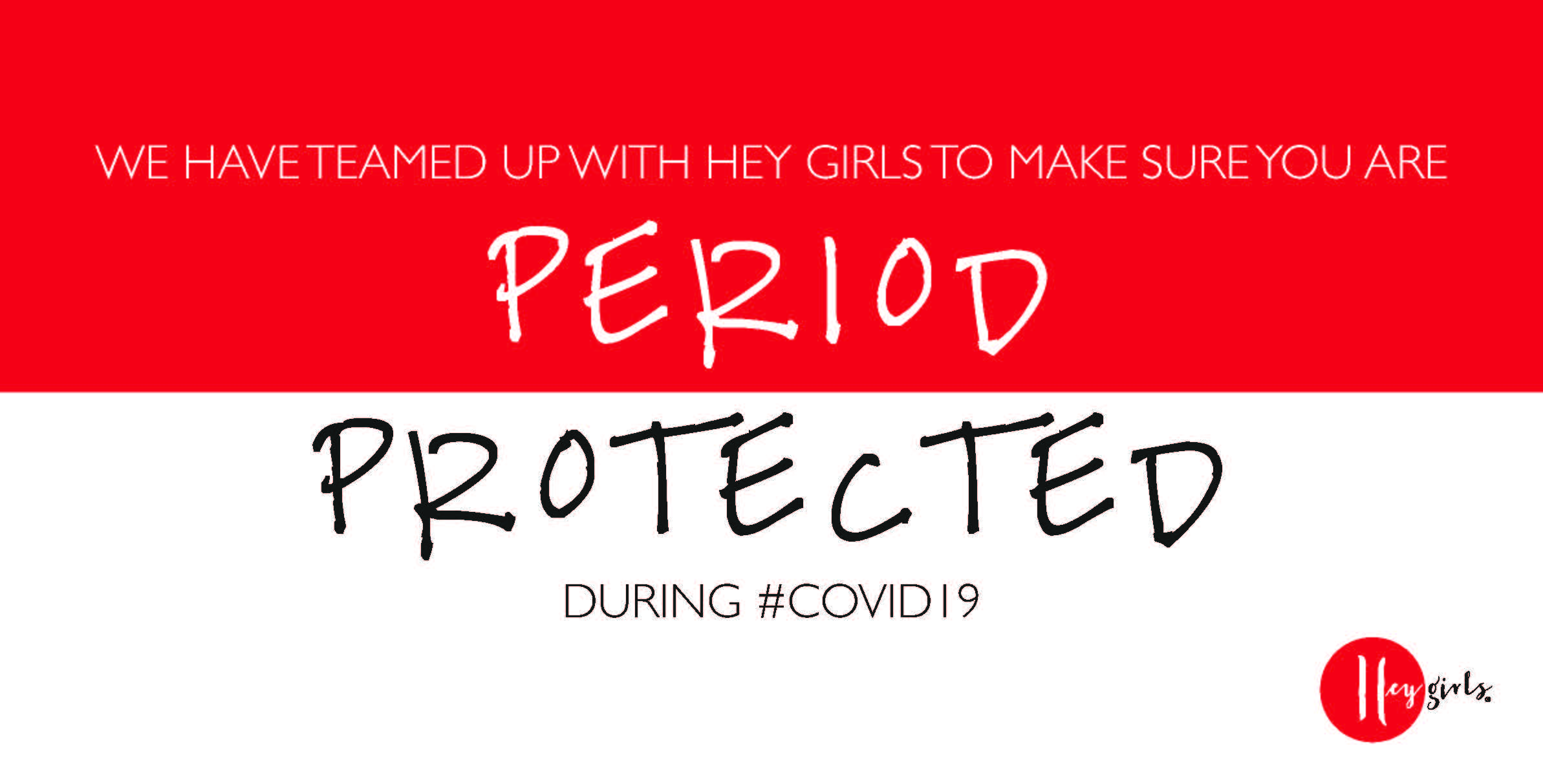 #EndPeriodPoverty
In a bid to help tackle period poverty, West Dunbartonshire Council receives Scottish Government funding and is working together with UK Social Enterprise @HeyGirlsUK. Making sure our community has free access to period protection in community venues across the authority. 
Although our usual collection venues are temporarily closed during COVID-19, free sanitary products will continue to be available throughout West Dunbartonshire. 
Our products are available for those accessing emergency food parcels from West Dunbartonshire Community Foodshare and Food for Thought.  We have a new ordering service so you can still get access to the products you need.
Anyone who menstruates is welcome to use this free service, but you must live in West Dunbartonshire and provide a West Dunbartonshire post code for delivery.
Our pack will be a 3-month supply consisting of a combination of day time and night time towels/tampons. Product can take 2-3 weeks to arrive, dependent on stock availability, and will be sent via Royal Mail.
The online trial is for an initial two weeks, and then will be reviewed on an ongoing basis until our venues are open again
Complete your online order here: https://www.surveymonkey.co.uk/r/Z7RZLRY
Duty for Adult / Older People
phone number  01389 776499
Information for Individuals in receipt of Direct Payments
This note provides an update to people in West Dunbartonshire who are in receipt of Direct Payments relative to the impact of the Coronavirus on their social care services.
Information can be found: http://www.wdhscp.org.uk/self-directed-support/coronavirus-covid-19-information-for-individuals-in-receipt-of-direct-payments/
PPE available for carers who need it
Social care providers, personal assistants and unpaid carers in West Dunbartonshire who require Personal Protective Equipment (PPE) for their role can now access it locally.
A series of local hubs have been established across the country to ensure PPE continues to be distributed to those with the greatest need.
West Dunbartonshire Health and Social Care Partnership is working with the Carers of West Dunbartonshire to provide free PPE to local carers based on their needs.
Carers are encouraged to contact the local Carers Centre where a member of staff will assess their requirements and refer everyone who is eligible for PPE to the Hub which has been established to supply this area.
Call the Carers Centre on 0141-941-1550.
Information on PPE Social Care Distribution Hubs – 12/05/20
Details will be updated as information evolves.
For more information on PPE and guidance on when it is required visit https://www.gov.scot/publications/coronavirus-covid-19-advice-for-unpaid-carers-providing-personal-care/pages/general-advice/
Specialist Children's Services
Specialist Children's Services are operating with reduced staff numbers.
Information can be found: http://www.wdhscp.org.uk/children-with-disabilities/ 
Children and families Nursing teams
Health Visiting and School Nursing Teams are currently operating at a reduced level with contingency plans in place for those families who require essential home visits or contacts.
Telephone contact arrangements have not changed and any variations will be communicated to parents.
Residential Services
No disruption to service.
All local children's houses are operational with staff working within the guidance set for caring at this time. This has included social distancing and hygiene processes. 
Criminal Justice
Due to increased risk to women during COVID19, a service will be put in place on a Tuesday 10-1pm and Thursday 10-1pm at Bridge Street Office, Dumbarton. This service will provide crisis support for women affected by domestic abuse. Alternatively please call 013897 38484 where your call will be directed appropriately.
Alternative to Care Service (ATC)
Staff all working remotely, and are supporting children and families via electronic means and by phone.
All staff are working from home and families working with the service have been appraised about how to make contact should support be required. This support remains on a 24/7 basis.
Fostering and Adoption
Throughcare
Duty Social Work
The social work duty telephone number remains 0141 562 8800.
Addictions Services
Please do not attend the services unless you are specifically asked to do so and have no symptoms of coronavirus (cough and or high temperature).  Further information is available here: http://www.wdhscp.org.uk/adults-and-older-people/addictions/
Learning Disability Services
From Monday 30 March 2020, Learning Disability Services will be based in Dumbarton Day Centre, Bruce St, Dumbarton. Tel: 01389 608 345
There will be no change of location for Mental Health Services or Addiction Services.
School Hubs and NHS staff
We are putting in place arrangements to open schools for children of key workers on a priority basis from Wednesday.
Parents will receive confirmation of places tomorrow.
The school hubs, which were detailed in letters to parents last week.
From Monday 30 March, the Hub for St Peter the Apostle High School and St Eunan's Primary will be located at St Eunan's Primary.
Care Homes
We have taken the precautionary measure of limiting all non-essential visits to our care homes until further notice.
The health and safety of our residents is paramount and we are maintaining our stringent health and safety practices and have protocols in place to reduce the impact in our care homes.
In order to maintain contact between friends and family members, we are encouraging increased interaction via social media, letters and video calls. In addition we're introducing a new online facility to provide regular updates to families on their relatives.
Day Care services have also been suspended until further notice.
We would like to thank residents, relatives and friends for their continued understanding and support.
Guidance for unpaid carers
Guidance has been published on the Scottish Government website and NHS Inform, and circulated via carer organisations. It prompts carers to put plans in place for what happens if they are unable to care for a period, and familiarise themselves with the public health advice on how to protect themselves and the person they look after from infection. www.gov.scot/publications/coronavirus-covid-19-advice-for-unpaid-carers-march-2020