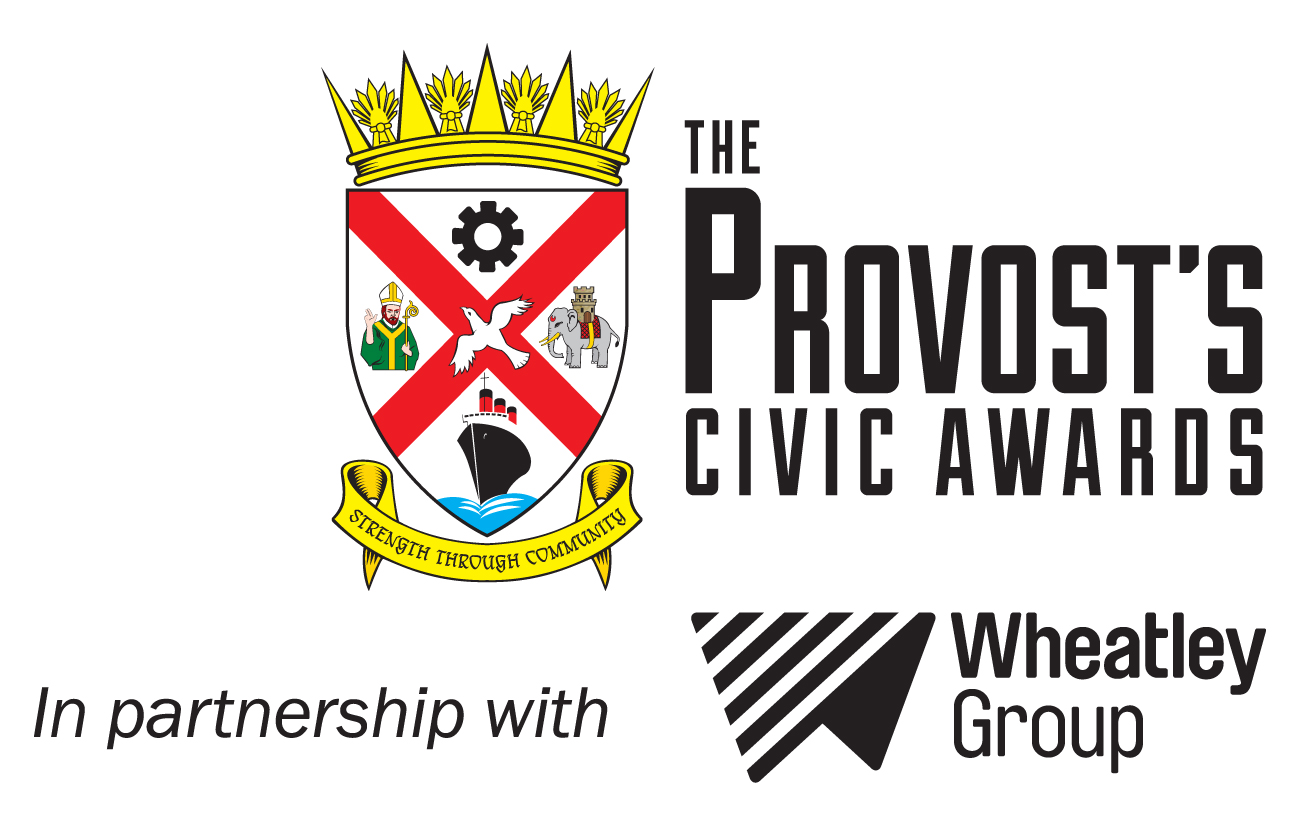 Residents who go above and beyond for their community have been chosen as finalists in the 2019 Provost's Civic Awards.
Almost 150 nominations for the awards were received, as residents highlighted the person or group they felt made significant contribution to improving the area and the lives of people who live here.
Now, after much deliberation, the judging panel has picked their 2019 finalists, which include dedicated fundraisers, committed volunteers, up and coming young music stars and an elite bowler.
The finalists will each attend the Provost Civic Awards on August 30, where the overall winners will be announced by Provost William Hendrie at a celebratory dinner at Clydebank Town Hall. 
The 2019 shortlist is as follows:
Arts and Culture Champion – sponsored by Morgan Sindall
Alexandria friends Ava and Alfie, who stole the hearts of the nation after their outstanding performance on singing show The Voice Kids, putting West Dunbartonshire on the map; talented artist Ross Muir whose modern twist of including Adidas clothing in famous paintings like Van Gogh's self-portrait has gained him national acclaim; and the From Living Memory to Memorial project, which saw a group of six volunteers at Dumbarton Heritage Centre undertake an extensive research project of local war memorials and establish a research file for each person commemorated.
Sports Champion – sponsored by Water Wise Utilities
Emma McIntyre, who is an elite bowler with an impressive array of titles under her belt, including both under-25 and Senior international from 2017-2019; talented Duncan Munn, from Alexandria, who has been selected for international rugby representing Scotland at Under 16 level and spends his free time volunteering with younger teams at the Loch Lomond rugby club to help others develop their game; and Clydebank's Jack Burgoyne, who gives up his free time to coach children aged between 3 and 16 at the Titan group of Clydebank Rugby Club, using annual leave to coach in local schools and nurseries.
Community/Voluntary Champion (Individual) - sponsored by CCG Group
Balloch's Christopher McColl, who set up his graveside maintenance business Forget Me Not after losing his father at a young age, and has since been a rock to grieving community members, taking elderly residents to cemeteries, helping them find their loved ones graveside and even delivering shopping when they need it most; Dumbarton man Hugh Currie whose volunteering over the past 40 years which has seen him raise thousands for charities and community groups, as well as lending a hand to the community members who need it most; 22-year-old Cameron McIlroy for his dedication to volunteering across West Dunbartonshire for the past decade, which has included him helping to secure free hot water bottles for elderly residents during the winter and supporting delivery of the West Dunbartonshire Youth Alliance Summer Programme of activities for young people;
Community/Voluntary Champions (Team) - sponsored by Caledonia Housing Association
The Good Life Group, made up of adults with learning difficulties, who have spent the last 20 years working to make life better for them and their peers by delivering innovative, on-going training programmes on a wide range of issues faced by people with disabilities; The Friends of Dumbarton Foreshore, who work hard to clear litter and debris from the foreshore of Levengrove Park to the Havoc Playing fields in a bid to ensure the area remains a place of natural beauty; The Phoenix community hub, which runs activities for all ages and brings the area together with events including their 'pay what you can afford' lunch each Friday.
Youth Champion - sponsored by West College
Balloch teenager Caitlin O'Sullivan, whose exceptional musical talent has seen her shortlisted for Glasgow Royal Conservatoire's coveted BA Musical Theatre Programme, as well as accepted into Liverpool University with a personal welcome and offer of one-on-one tuition from Robbie Williams; Nine-year-old Emma Rose Robb, who wore surgical splints for the first five years of her life and still suffers joint pain and fatigue brought on by condition Achondroplasia and dwarfism, hasn't let anything hold her back – earlier this year she won three gold, one silver and two bronze medals in javelin, shot put, football hockey, swimming and cycling at the National Dwarf Games.
Citizen of the Year sponsored by Wheatley Group
The Citizen of the Year will be selected by the Selection Panel on the night from one of the successful nominees of the above categories.