Proposed Dumbarton Town Centre Conservation Area - Public Consultation
West Dunbartonshire Council is consulting on designating a Conservation Area for Dumbarton Town Centre.
Dumbarton Town Centre has many buildings of special architectural or historic interest, a medieval High Street layout and strong historical links to the River Leven. However, some areas now require significant improvements.
A Conservation Area would allow the town's heritage to be recognised and create potential funding opportunities for improvement works.
The Council wants to know your views on the proposed Conservation Area, which is open for public consultation from 28th January to 11th March 2019. No decision will be made until the Council understands what local residents and businesses think.
A drop-in exhibition is being held on Tuesday 19th February 2019 from 4pm-8pm in the Council Offices, 16 Church Street, Dumbarton. At this exhibition Council officers will be on hand to provide further information, and you will able to give us your feedback.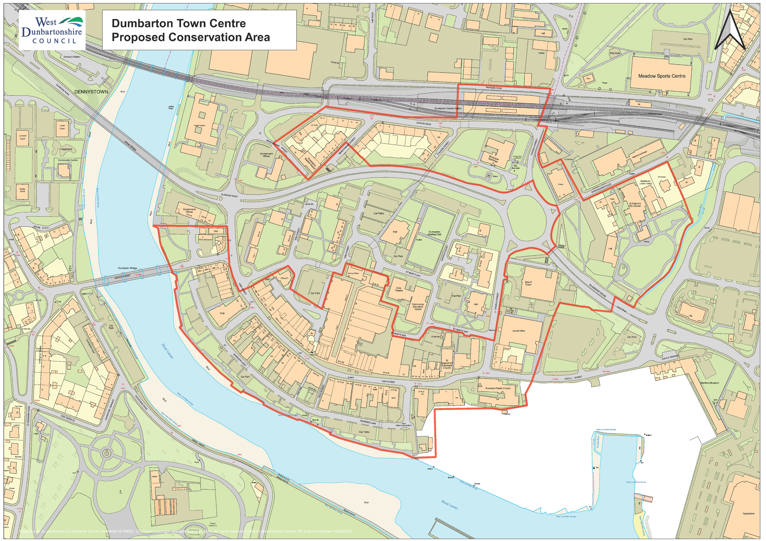 To send us any comments, or for any further information, please contact us on:
Telephone: 0141 951 7930 and ask to speak to James Hall.
Email: ldp@west-dunbarton.gov.uk
Write to: Forward Planning Team, Planning and Building Standards, 16 Church Street, Dumbarton, G82 1QL
The closing date for your comments is midnight on Monday 11th March 2019.
A leaflet containing more information on why the area is being proposed and how this would affect residents and businesses within the proposed Conservation Area is available here:
Dumbarton Town Centre Leaflet  A background appraisal report carried out by accredited heritage consultants for the Council on the potential of Dumbarton Town Centre to be designated as a Conservation Area is available to read here:
The West Dunbartonshire Place and Design Panel in June 2018 also considered the Conservation Area proposal and provided recommendations on the proposed boundaries. The Panel Report is available to read here: