West Dunbartonshire Council Archives
Collections and Archive Catalogue
Click on the image below to visit our collections and archive catalogue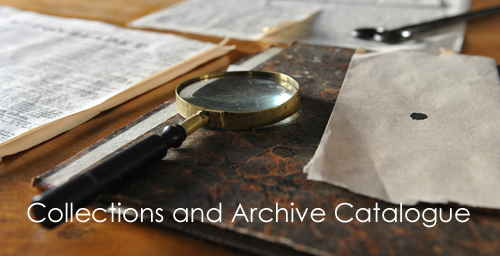 The archives collect and preserve the written heritage of West Dunbartonshire. Our collections date from the 14th century to the present day and are open to anyone interested in the history of the area.
Our collections include:
Official council records, including minute books which date back to the 16th century
School records
Records from local industries, businesses, societies, notable families and individuals
We also hold the Singer Archive which has been officially recognized as a collection of national significance by the Scottish Government.
Access
Material from the archives can be viewed at Clydebank and Dumbarton Heritage Centres. Local History Librarians are often available for people to drop-in, however it is always advisable to book an appointment.
Donations
We are always happy to consider deposits of archive material relating to West Dunbartonshire. If you are considering donating material then please contact the archive using the details below.
Enquiries
Enquiries are welcomed and the archives can be contacted directly via our Local History Librarian..