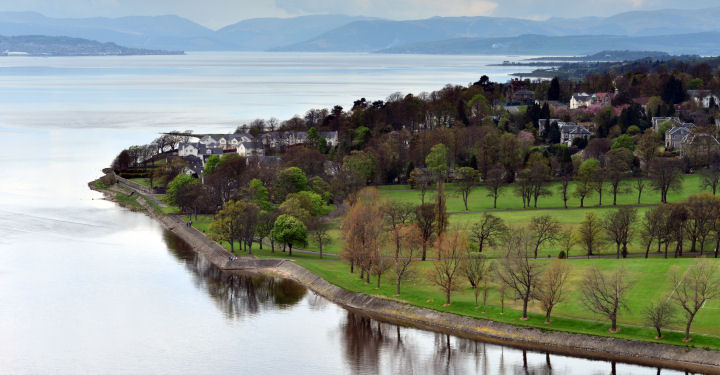 Levengrove Park, in Dumbarton, is located on a dramatic stretch of land where the River Leven meets the estuary of the River Clyde. It occupies a south facing slope overlooking the Leven to the north and east and the Clyde to the south. It affords dramatic views across the Clyde to Renfrewshire and to the adjacent town and Dumbarton Rock on the other side of the Leven.
The park consists of a formal garden with extensive spring and summer bedding displays, there is also mixed shrub planting in the formal area, an Arboretum, open grassland, recreation facilities which include a Basket Ball court, and two play areas, one for children aged 6 to 14 years and a new toddlers site for 1 to 5 years old.
Find out more about Levengrove Park's history.
The park hosts a number of events such as the Scottish Pipe Band Championship in May, a gala day in July, and a firework display in November.
Levengrove Park Project and Friends of Levengrove Park
West Dunbartonshire Council's Greenspace section has been successful with a bid to the Heritage Lottery Fund's Parks for People programme to restore the heritage of Levengrove Park. The award is £2.8 million with the Council committing £800,000 towards the project with a further £120,000 of work in kind.  You can find out what improvements will be made on the Levengrove Park Project page.